Photos and videos are a great way to add visuals to the Wiki. Find videos about your topic by exploring Wikia's Video Library.
The Martian Mail books are not set to come out yet. We are currently working on finding a publisher who will publish the books. Enjoy the preview right now! Martian Mail Author (talk) 00:05, April 10, 2013 (UTC)
---
Remember to leave messages on my talk page if I can help you with anything! Martian Mail Author (talk) 00:35, November 7, 2012 (UTC)
---
Vote in our monthly poll to see your favorite character on the Home page! CLICK HERE TO VOTE!

Cwagungood (talk) 15:02, June 3, 2013 (UTC)
Welcome to the Martian Mail Wiki
The
Martian Mail
encyclopedia that
anyone can edit
! Please visit the
Martian Wiki:Martian Mail Wiki Guidelines
page for rules and regulations on this Wiki.
We have over 77 articles since November 5, 2012.
WARNING: THERE MAY BE SOME SPOILERS ON THIS WIKI!!!!!
New to Wikia!
This Wiki is new to the Wikia. You can help this Wiki by adding pages and editing existing pages as the books come out. Thanks! :)
Don't know how to edit? Never fear! Wikia Staff is here!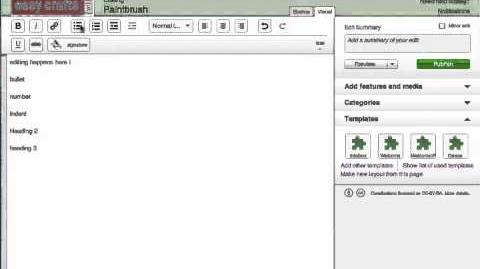 The Books
So basically Martian Mail is a futuristic book where these humans get mixed up in a Martian war. There are three books in all:
As of right now, they're trying to get the books published, so we're not going to go into a lot of details yet. They will be published in sequence. Enjoy the stories on these characters! :) Wish them luck on getting them published! :)
Character of the Month
Vote in the monthly pole for the character you'd like to be the Character of the Month next month! The pole will be updated from time to time as new characters come into the books.
CLICK TO VOTE!
This month's character of the month is Hectos!
Timer unavailable.
Forums!
Forums are here. They are a way to keep up with what's going on, on the Wiki. Just click "Start A Discussion" at the bottom of any article to get started!
Mars' History
Want to know more of Mars' History? Let us know!
You might also want to check out the following pages:
Sometimes the author will come on the live chat stream, so check back often!
Warning!!!!!
While this Wiki is a place to have fun and chat with each other, I will not allow any inappropriate behavior. This includes:
Inappropriate avatars
Cussing on chat (Sorry. I just don't like it.)
Links or photos that are inappropriate
If caught doing the above there will be punishment:
WARNING

| | |
| --- | --- |
| Number of times caught | Punishment |
| 1st time | Warning |
| 2nd time | Banned for a day |
| 3rd time | Banned for a week |
| 4th time | Banned for a month |
| 5th time | Banned forever |
NOTE: Punishment changes depending on behavior.
Community content is available under
CC-BY-SA
unless otherwise noted.